Right the first thing I have to do is say a very big SORRY to Dave and the Animals for not being around for what seems like ages. Have a lot of things I could use as Excuses but I wont. Its just life mainly but I have made myself a promise not to neglect you once this holiday is over. Its my main New Years Resolution to spend more time at TH.



Anyway as that time of year is hear again would just like to say to


DAVE, CATHY AND ALL THE ANIMALS AND OTHERS INVOLVED WITH THE MAKING OF TIGERHOMES POSSIBLE
A VERY MERRY CHRISTMAS AND A HAPPY AND PEACEFUL NEW YEAR.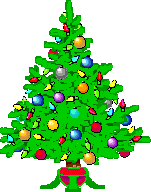 OH YES AND ONE LAST THING IM SENDING A SPECIAL CHRISTMAS DONATION AND HOPE EVERYONE ELSE READING THIS DOES AS WELL IF THEY CAN {{{{HUGZZZZZ}}}} TO EVERYONE.
_________________
I think everything has the right to live and breath where ever and what ever they are
Earth is only one planet so look after it